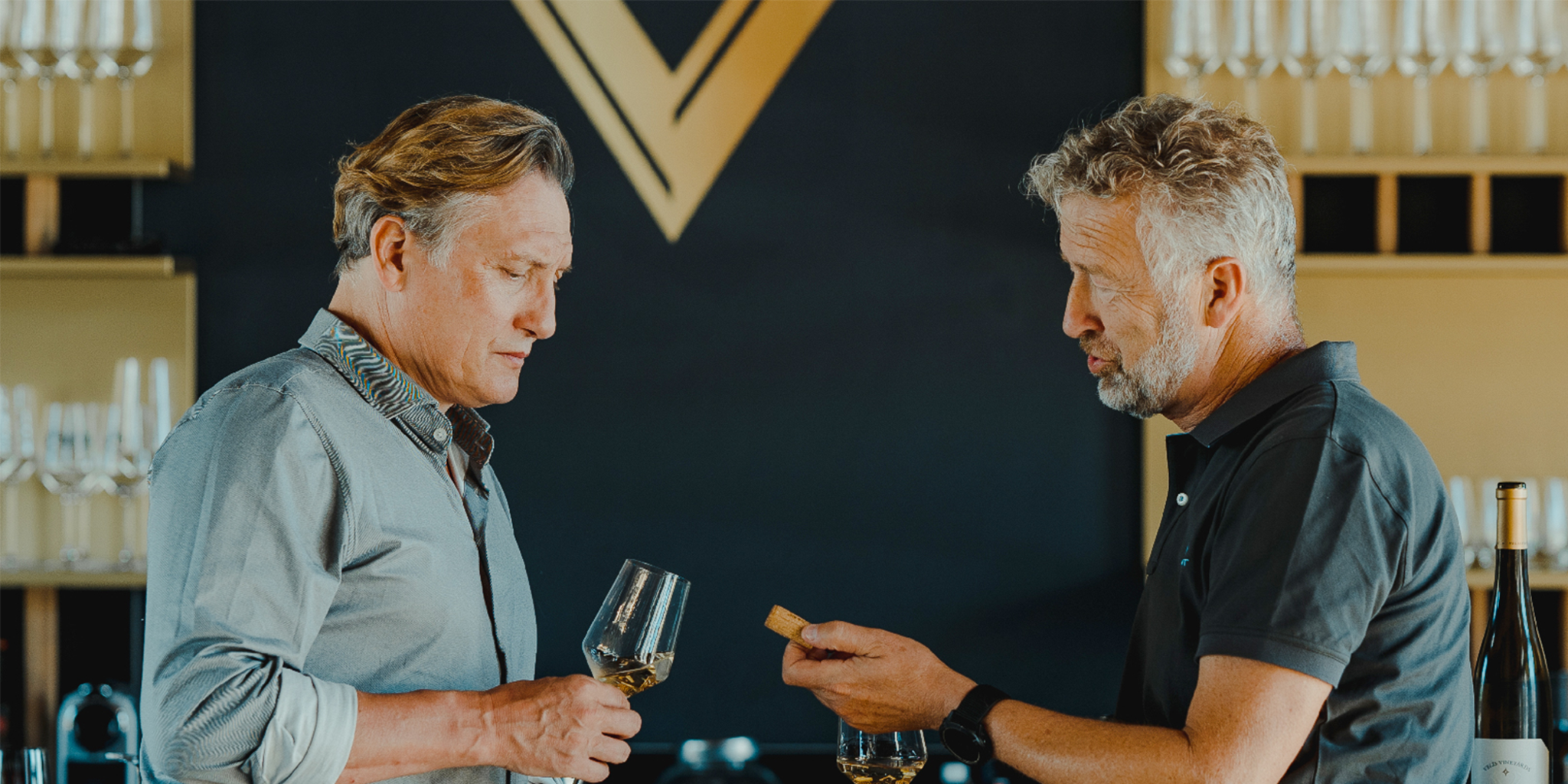 The winemaker is an artist in its own right. Both require dedication, hard work, talent, and desire to create something that leaves a lasting impression.
This is why we are thrilled to announce our latest collaboration with German actor Oliver Masucci that binds wine and art together.
Together we created the Masucci Riesling and Cuvée, our signature blend of Cabernet Sauvignon, Merlot and Cabernet Franc .
"I associate these wines with 'coming home'. They have finesse, but also a certain persistence."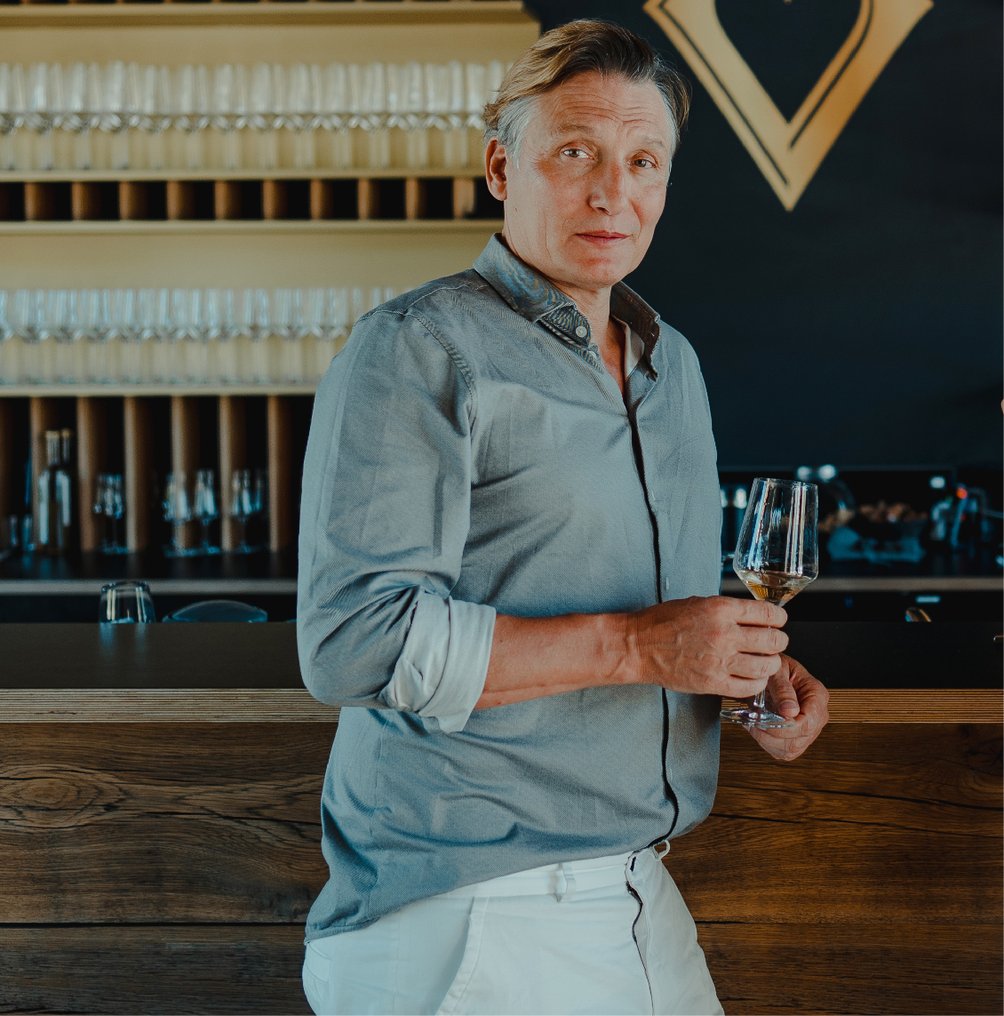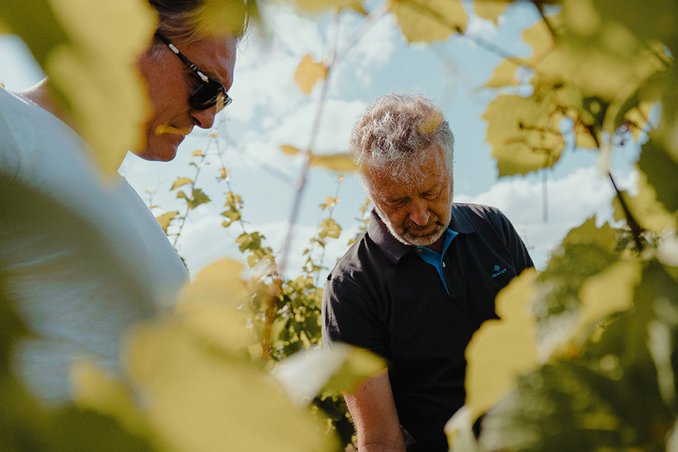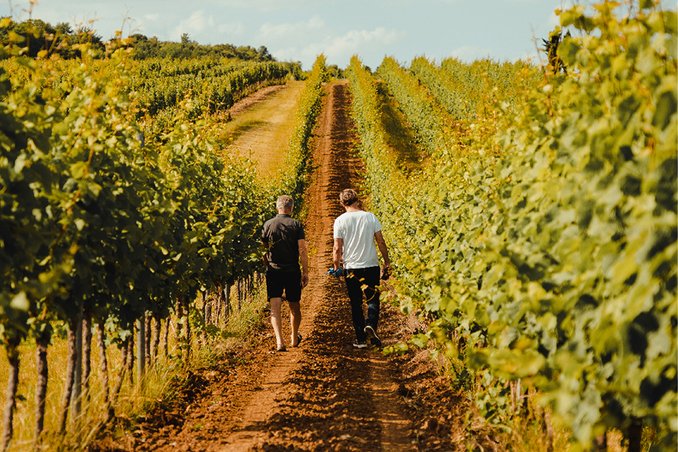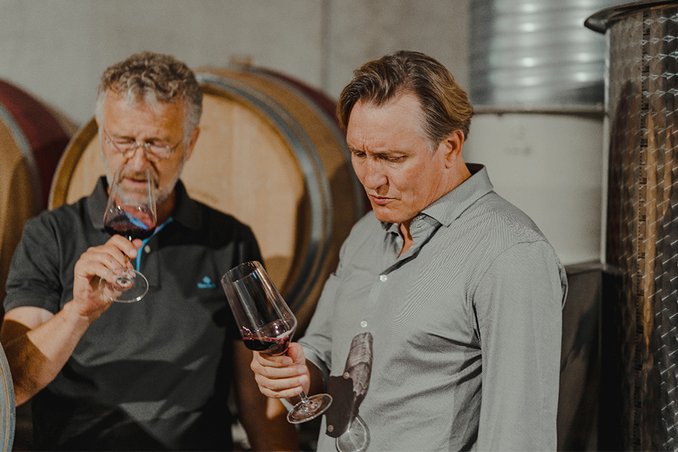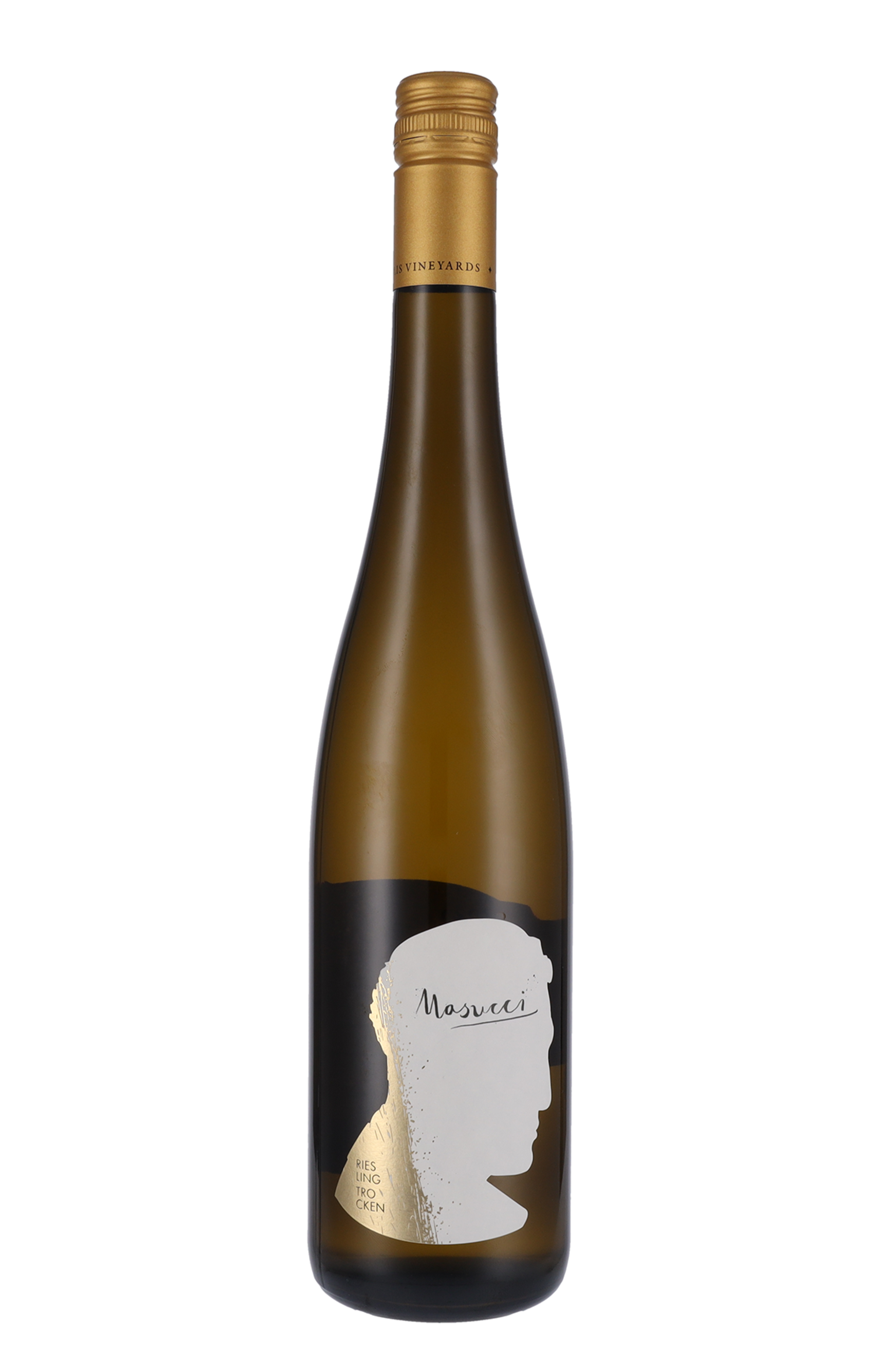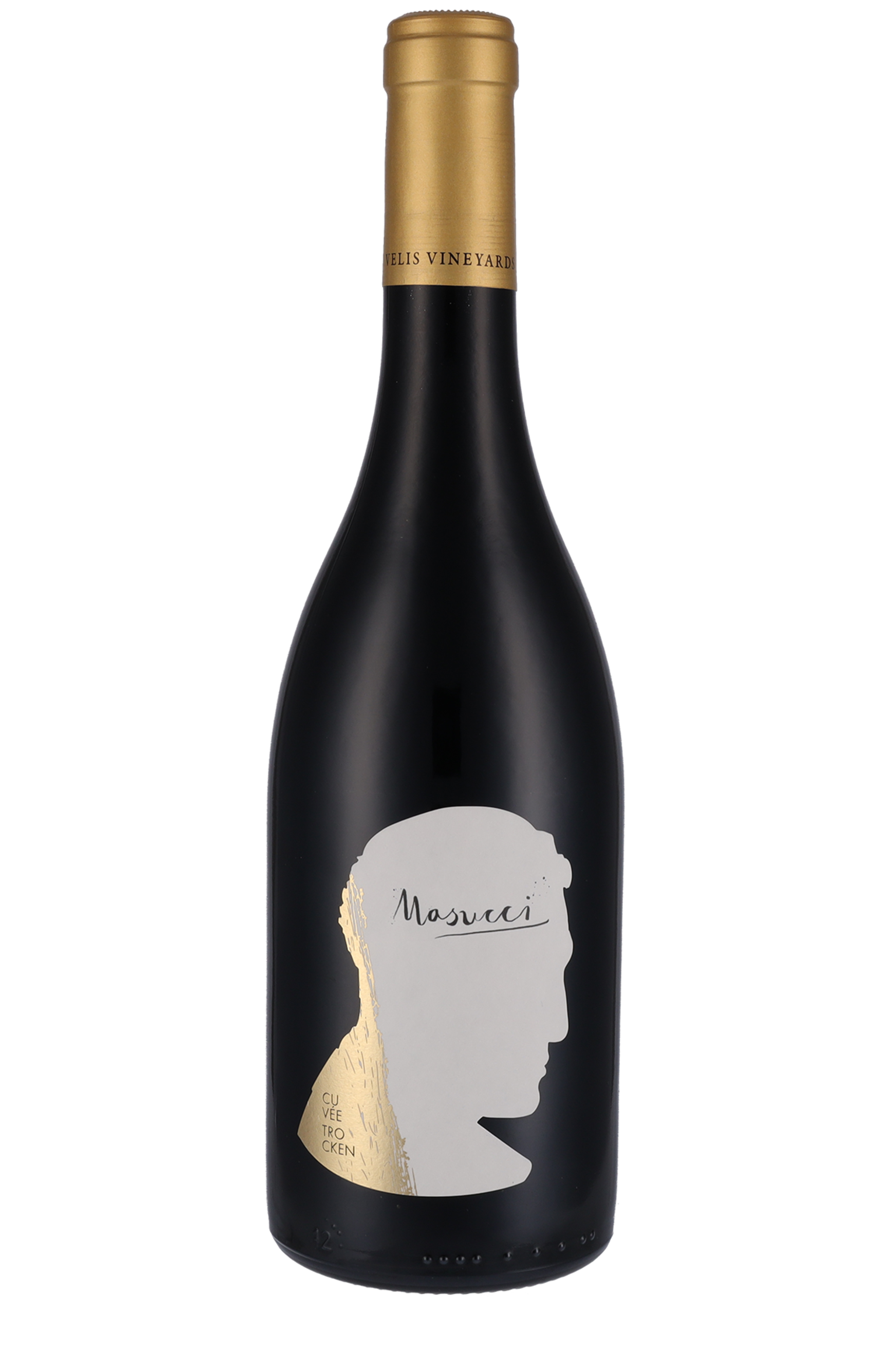 "Heavenly drinking pleasure"
The cuvée consists of the classic grape varieties Cabernet Sauvignon, Merlot and Cabernet Franc. Depending on the vintage, it is decided in what proportions the grape varieties are blended to get the best out of each grape.
This wine is suitable for an evening by the fireplace, for special occasions or as an accompaniment to barbecues.

Expertise vintage 2021 dealer price list im Onlineshop die Weinsammlung
The wines are initially available for selected gastronomy and in specialized trade.